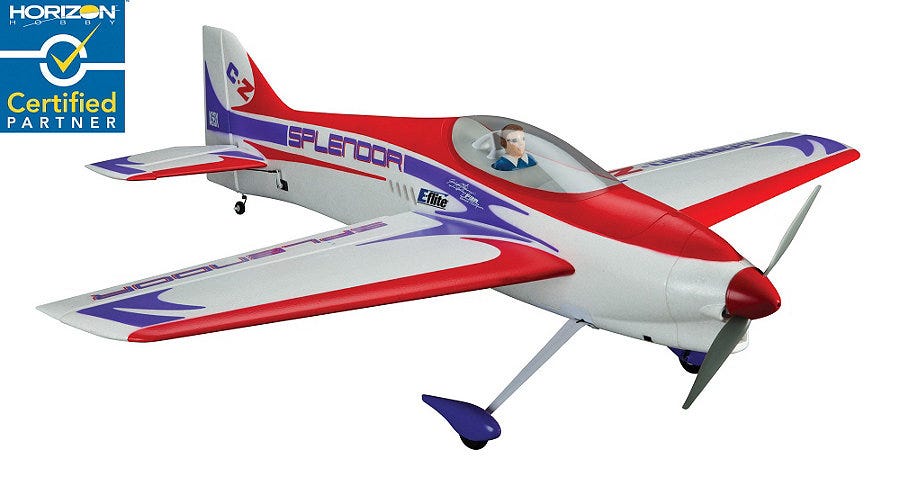 Like many others,
Modelflight
 is a big fan of
Chuck T. Seeker's YouTube channel
 and we were pleased to see that he has recently uploaded not one, but three 
E-Flite Splendor Carbon-Z
 flight videos. The first video shows the maiden flight and it was great to see that the Splendor made a great first impression on Chuck. He described it as the "ultimate" big foam plane. Check out the maiden flight below:
As you can see, with the Splendor's 50-size brushless Q-Power system, Chuck was able to perform some incredible aerobatics. With the appropriate 6S LiPo battery, the Splendor lives up to its precision flying potential.
The following morning, Chuck was able to capture the second flight, as shown in the video below. Once again, it was a great performance from Chuck:
As Chuck acknowledged, he is not an F3A pilot. Nevertheless, the Splendor Carbon-Z was responsive enough for him to fly with sharp control. As you saw in the video, Chuck was able to access the 3D mode, allowing him to hover with ease and perform other aerobatics.
In Chuck's third and final video, we can see that he has been able to get a great handle on the plane (practice does make perfect):
It is clear to see why the E-Flite Splendor Carbon-Z made it on Chuck's "Must Have" list. This Quique Somenzini-designed RC plane  is perfect for precision flyers. Even if you are not in this category, you will still find the Splendor to be a thrilling plane to fly. Thanks to Chuck for putting together these three flight videos. We will continue to bring you up to speed with all the latest releases in RC.