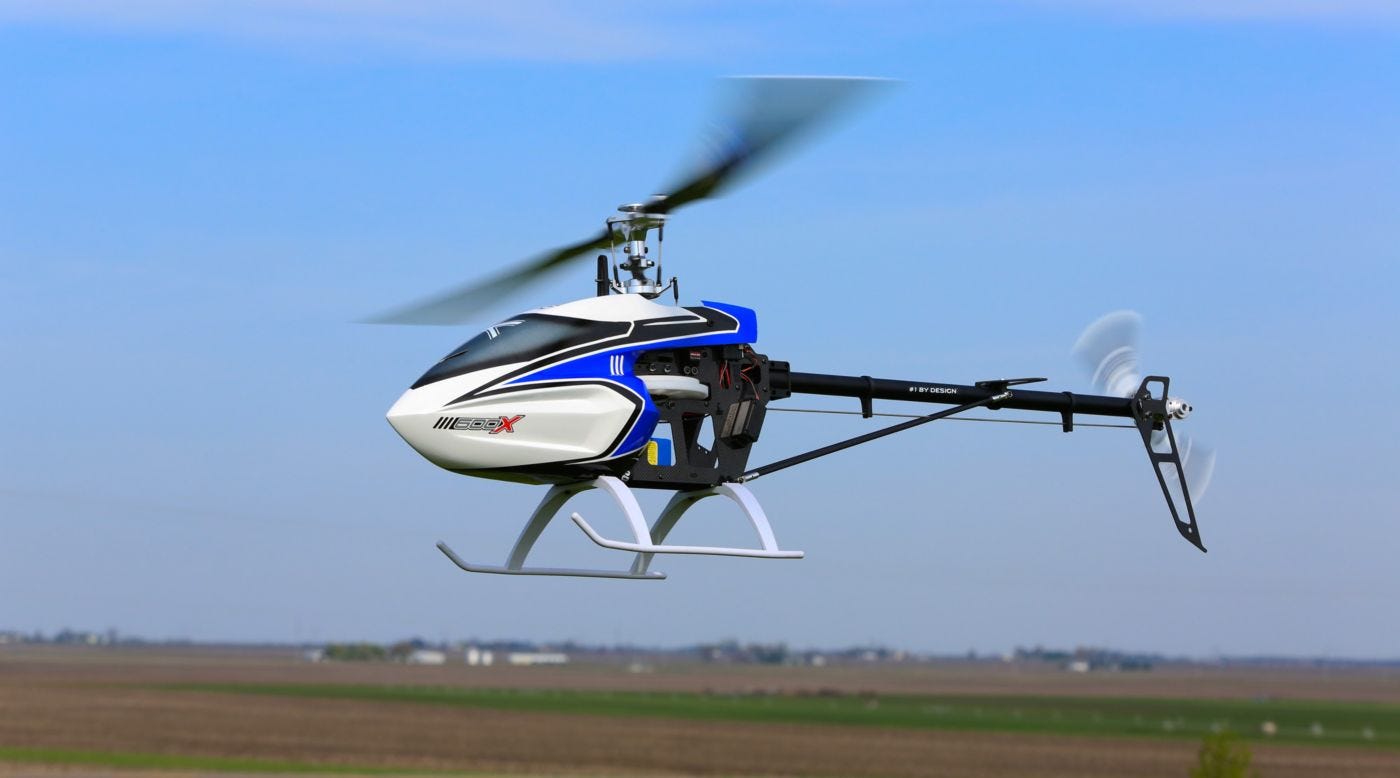 Blade have always been known for producing high quality RC helicopters. While the majority of these models come ready-to-fly (RTF), today we wanted to look at two new helis at the opposite end of the spectrum. The 600 X and 550 X kits are great for pilots who want to build a heli to their own specifications. The great thing about these kits, though, is that they give you a very solid foundation for building this dream machine. Let's look at each kit in turn.
Blade 550 X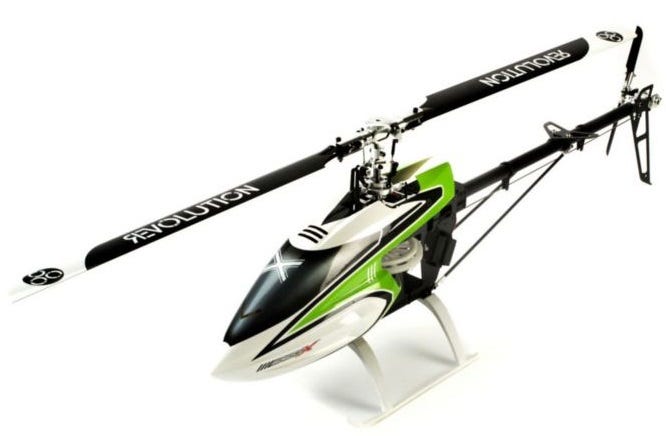 The 550 X is one of three helicopters to be found in Blade's Pro Series range. It is no surprise, therefore, that this model has been designed for peak performance. It comes with an E-Flite Heli 550-sized brushless motor. This 1360Kv outrunner gives you the power you need for extreme aerobatic performance. This is coupled with a 10-amp BEC, also from E-Flite. As for the rest, that's entirely up to you! You have the opportunity to add your own transmitter, receiver and other components to create a 550 X of your own. Once these components have been added, you can experience all that Blade has to offer. This helicopter has many appealing design features. For example, the flybarless head comes with direct-to-swash functionality and main frames made from carbon fibre. The head block is also made from carbon fibre and the swashplate is CNC-machined aluminium. It's these attributes that make the 550 X a true performer in the air.
Blade 600 X

If you are looking for something even larger, the Blade 600 X kit is a great choice. This helicopter comes with the same frame and rotor head used in the aforementioned 550 X, but is equipped with an E-Flite 700-size brushless motor. Blade have also equipped this model with 600mm Revolution main blades from carbon fibre. You will also receive 95mm Revolution tail blades. This is a great base upon which you can complete the 600 X. Some of its other features include triple ball bearing support with a 10mm steel main shaft and an integrated bearing block servo mount. The 600 X is, ultimately, one of Blade's finest. We hope this blog post has given you a taste of these exciting new RC helicopters. Be sure to stay tuned for new releases from Blade. Until then, the sky's the limit!