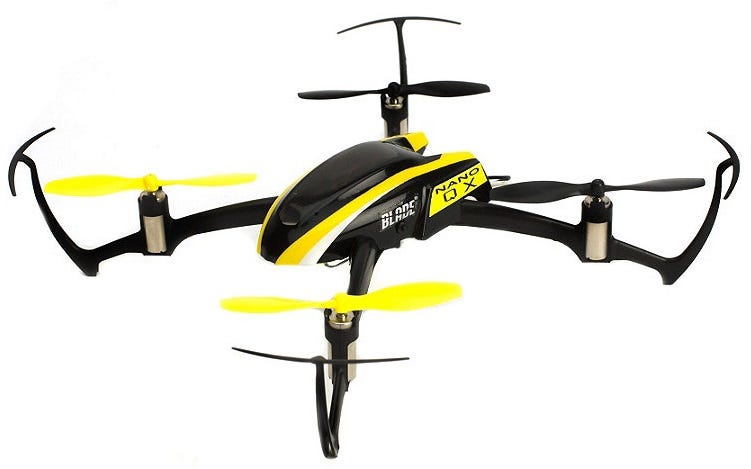 Recently on the Modelflight Blog, we have been talking about
SAFE Technology
and how it applies to the
E-Flite Apprentice S
. Today, we want to talk about SAFE's application in the
Blade Nano QX Quadcopter
. Similar to the Apprentice, the SAFE Technology in the Nano QX  makes it a great choice for beginners. In this RC quadcopter, SAFE is used to create a "Stability Flight Mode". When selected, the quadcopter's pitch and bank angles are limited, allowing for a smooth flight. Additionally, if you let go of the control sticks on your transmitter, the SAFE Technology will bring the Nano QX back to a hover.
For those of you who are familiar with the Apprentice S, you will recall how SAFE
Technology gives the RC plane more advanced modes as your skills progress. A similar feature can be found in the QX quadcopter. Once you have grasped stability flight, you can make the switch to "Agility Flight Mode". This gives the quadcopter faster speed and more maneuverability.
On
Modelflight's YouTube channel
, Matt recently demonstrated the SAFE Technology in the Blade Nano QX. If you haven't already, check out the video below: As you can see, SAFE Technology makes the Nano QX very easy to fly. With the option of stability and agility modes, you also have the flexibility to choose a flight setting that suits your skill level. The Blade Nano QX is now available from
Modelflight
, so visit our website today to find out more.