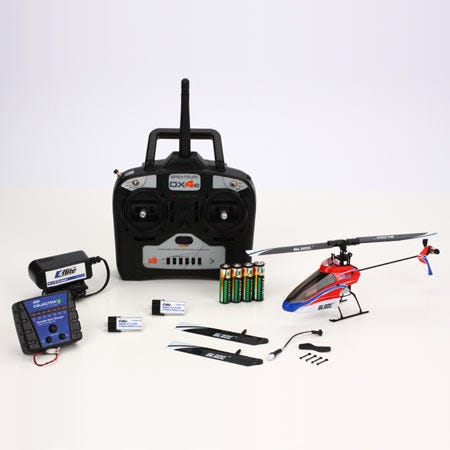 The micro heli revolution began at Horizon about 3 years ago. The mCX was the first micro fully controllable 4-channel coaxial heli. This was followed by the mSR, the first micro fully controllable single rotor heli. So with those our appetite became wetted for the real deal. Micro size, mega performance!
Well here it is! The new 
Blade mCP X
. A fully capable 3D machine out of the box for the extreme heli lover. In both 
BNF
 and 
RTF
 versions it has everyone covered. When you see this
helicopter
in action you will be blown away from the crisp and precise control. The agility and nimbleness are two other aspects that really come to life when you fire this heli up.