Model Flight was proud to support this major RC thermal soaring event held at the SSL field at Milang SA. Near perfect conditions faced the 27 competitors on Saturday. Light southerly winds and temperatures in the mid 20's. 7 qualifying rounds were flown on the Saturday and a further 5 on Sunday morning with the fly-off rounds commencing after lunch.
[caption id="attachment_9367" align="alignnone" width="912"]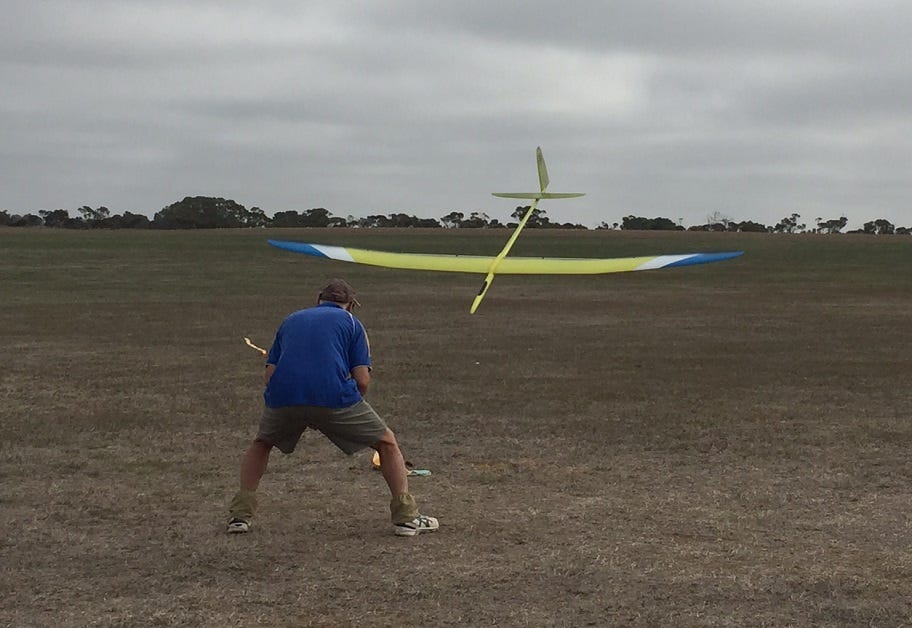 John Tonkes landing his Pike Perfection[/caption]
The top 7 pilots after qualifying went into a 3 round fly-off to determine the winner. Stronger winds and less thermals were evident as these competitors aimed for a 15 minute flight after a 3-5 second launch on the electric winches that were used throughout the competition. This was the only deviation from the FAI International rules.
[caption id="attachment_9368" align="alignnone" width="912"]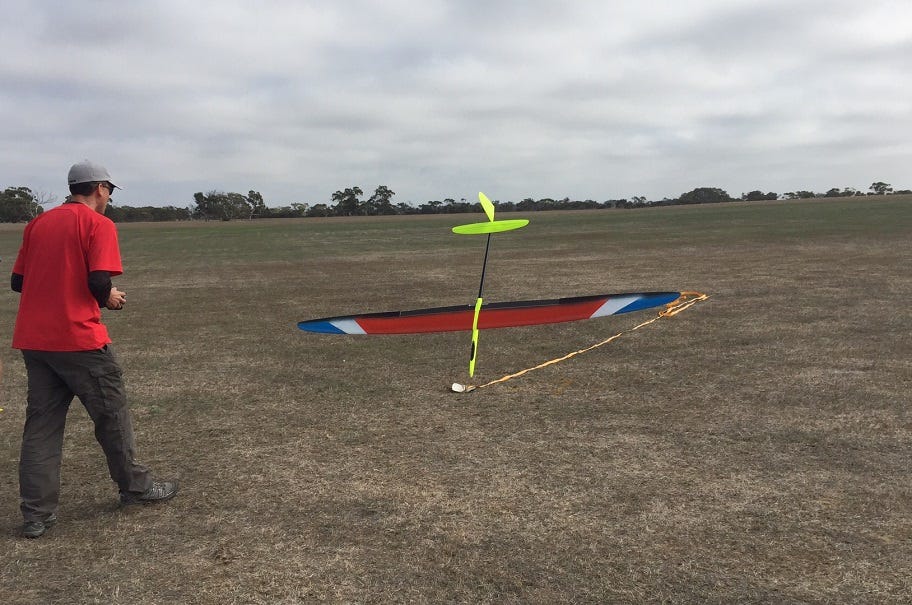 Jamie Nancarrow landing his Pike Perfection[/caption]
There were 2 pilots competing from New Zealand; multi time World Champion Joe Wurts and multi time New Zealand Team member Kevin Botherway. They headed the scoreboard after the qualifying rounds but the pressure was on in the fly-offs. Fortunately the Aussies put on some heat and prevented a Kiwi 1-2.
F3J International Fly-Off - Overall Results

Rank
Name
Score
Model
Radio
State
1
WURTS, Joe
2994.38
Maxa
JR
NZ
2
O'REILLY, Michael
2971.99
Pike Perfection
Spektrum
SA
3
ARVANITAKIS, Theo
2971.79
Pike Perfection
Spektrum
VIC
4
NANCARROW, Jamie
2963.06
Pike Perfection
Spektrum
SA
5
HOUDALAKIS, Jim
2911.57
Pike Perfect
Jeti
VIC
6
CHABREL, Nick
2730.73
Pike Perfection
Spektrum
SA
7
BOTHERWAY, Kevin
2569.85
Maxa
JR
NZ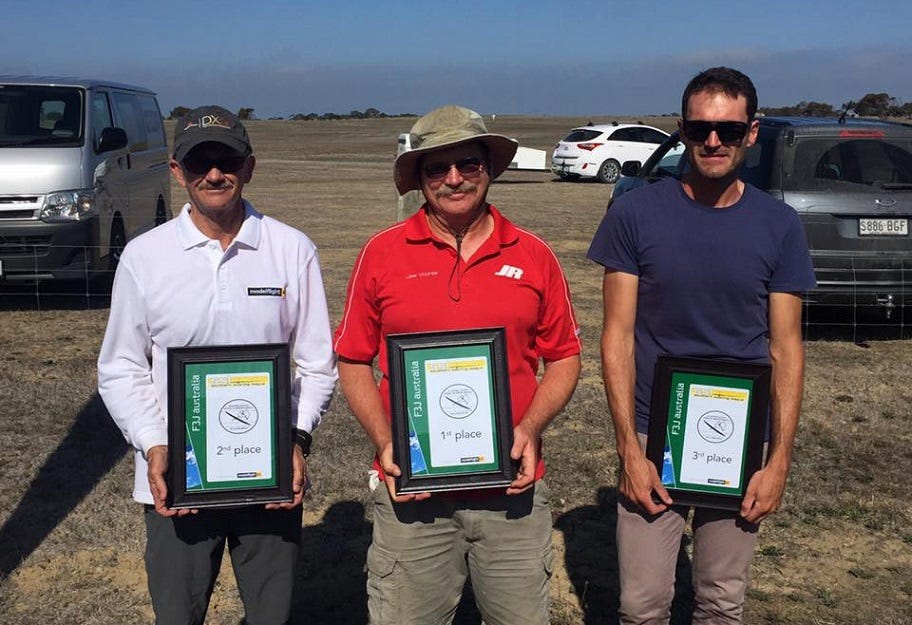 L-R, Mike O'Reilly (2nd), Joe Wurts (1st), Theo Arvanitakis (3rd)