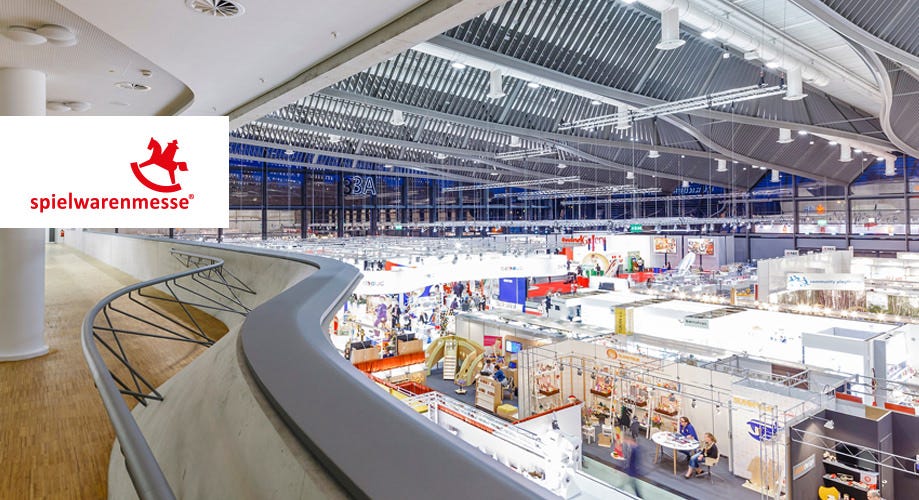 In our final blog post on the new releases announced at the 2015 Nuremberg Toy Fair, we will be picking up right where we left off in our previous post and talking about two updated Spektrum radios.
New Spektrum DX7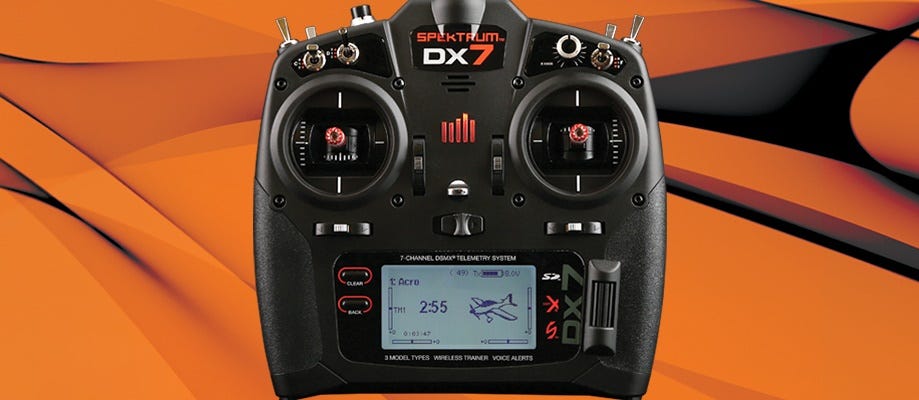 Here is an RC radio that certainly punches above its weight! The new Spektrum DX7 may only come with seven channels, but it is now packed with features that you would normally see in a nine or eighteen channel transmitter. For example, this radio has a built-in telemetry feature that, when used in conjunction with a Spektrum telemetry module and sensors, can give you real-time information through voice alerts. You can receive notifications such as battery voltage, signal quality and altitude; all without having to take your eyes off your model! Furthermore, the DX7 now comes with 250 model memory and a wireless trainer link for convenient "buddy boxing". If you are looking for a mid-range transmitter, this new DX7 is a must-have
Spektrum DX18 Stealth Edition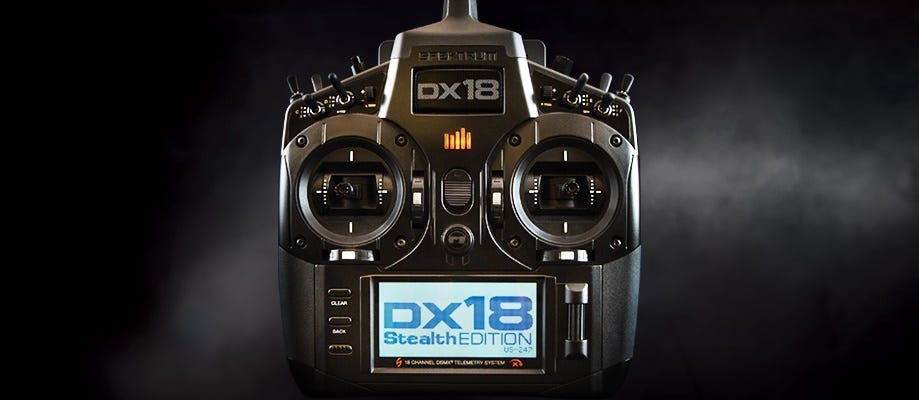 The last new release we wanted to discuss is the new Spektrum DX18 Stealth Edition. Several of you may already be familiar with the DX18 and its reputation for being Spektrum's preeminent transmitter. Rest assured, this edition of the radio maintains everything great about its predecessor, but adds a few bonuses. This includes a sleek black finish, as you can see in the photo above. You will also receive a special edition Stealth carrying case and a Spektrum AR9020 receiver. This really is the complete package!
This brings us to the conclusion of our blog posts on the 2015 Nuremberg Toy Fair. We hope you are just as excited about the new remote control products  as we are. As always, keep an eye on Modelflight's website for updates on when these new models and accessories will be arriving. Until then, here's to a great RC year ahead!