Flex Innovations Extra 300 G2, Red
The QQ Extra 300G2 is the second generation of the famous and popular QQ Extra 300. Revision's to the popular model by the Flex Innovation's design team and important feedback from our valued customers have led to a new and improved version of this high-performance Aircraft.
Highly visible and striking trim scheme
High accuracy Potenza DS15 digital servos on all control surfaces
All new Potenza 10 1400Kv BL motor for 3s operation
All new ZTW 50A ESC with 8A internal BECAdvanced AURA 8 Control system with new and improved firmware
Super-light and rigid Airframe
Strong Innovative and redesigned plywood sub-frame joins the firewall to the wing spar while providing ideal battery mounting and superior cooling
Astonishingly accurate 3D Performance
11.5 x 4.5" Custom Somenzini-Ribbe (SR) Prop for maximised performance
Precise Aerobatics with nearly zero control coupling
Hollow wing with internal wood and carbon structure
Detachable wheel Pants to enhance scale appearance
Added vortex Generators for low speed control
Custom Control Horns for Optimized Throw and Precision
New and improved QQ Extra 300!
The newest Potenza 10 BL motor boasting 1400kv and running from the larger 50A ESC is the chosen power plant for the QQ Extra 300G2. Providing more power and punch out from a hover this new and revised power system is the perfect match for this extreme aircraft. The super accurate Potenza DS15 digital servos provide ultimate precision and increased reliability is you can remain better connected to the aircraft during maneuvers.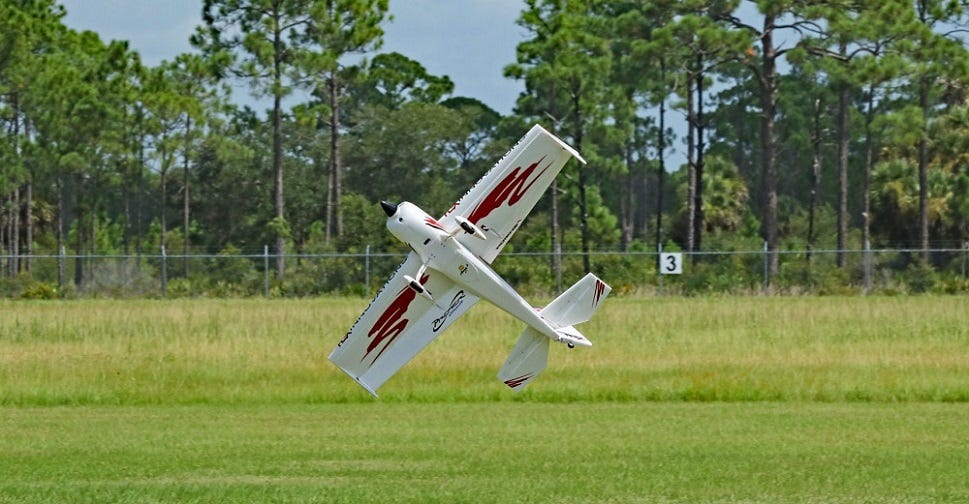 The ultra-light and well-balanced airframe has been combined with Flex Innovations expertly tuned AURA 8 flight controller to give the pilot the perfect feeling and an unmatched flight experience. The Included AURA 8 is running on the latest firmware, reducing bounce back in flight and giving the smooth and predictable flight characteristic's that Flex Innovations have become accustomed to. The QQ Extra 300G2 feels like it's a much larger aircraft in the sky, stopping rotations on a dime and rough air being less noticeable help to give the locked in feeling aerobatic pilots desire.
Lightweight, yet durable
The Quique Somenzini designed airframe has been designed to the highest quality and standards, this ultralight airframe is also very rigid due to the carbon fibre in key locations and the plywood subframe. One of the major benefits of the EPO foam construction is that it's super simple to repair and is tough against hangar rash and scuffs.
This is the ultimate aeroplane for FUN! If you're interested in anything from sport flying all the way up to precision 3D aerobatics you need to make the QQ Extra 300G2 your number 1 choice!
6+ channel radio
2100-3300mAh 3S 11.1V 35C LiPo battery
Receiver
Length:

47.8'' (1215 mm)

Wingspan:

47.8'' (1215 mm)

Weight:

3 lb, 0 oz. (1360 grams)

Wing Area:

572.5 sq. in (40 sq. dm.)

Channels:

5

Battery:

2200 - 3300 3S
All product manuals are provided by the manufacturer, If you don't find the manual or information you are looking for, contact our experts for help.
Looking for spare parts or upgrades?