Racing cars, RC planes, RC helicopters, RC crawlers... spring into fun with these models including some favourites and brand-new arrivals!
Beat the competition with the TLR 22 5.0 DC Elite Buggy
Team Losi Racing is fully committed to every class that they enter an RC Car. No matter what scale, TLR are always pushing the boundaries of design and trying to improve the product. The 22 5.0 DC Elite Buggy Kit is the next step in the 2WD range which comes with all the optional parts in the box that you would normally purchase if you were likely to upgrade your RC buggy. The DC Elite kit includes titanium, carbon and adonized aluminium parts, making it a truly Pro Level kit right out of the box. A new rear hub and rear axle set up are updated in this RC buggy kit, offering some additional setting and setup options over the original 22 5.0 Dirt/Clay buggy. Build this car, put your electronics in it and you're ready to race at the highest level.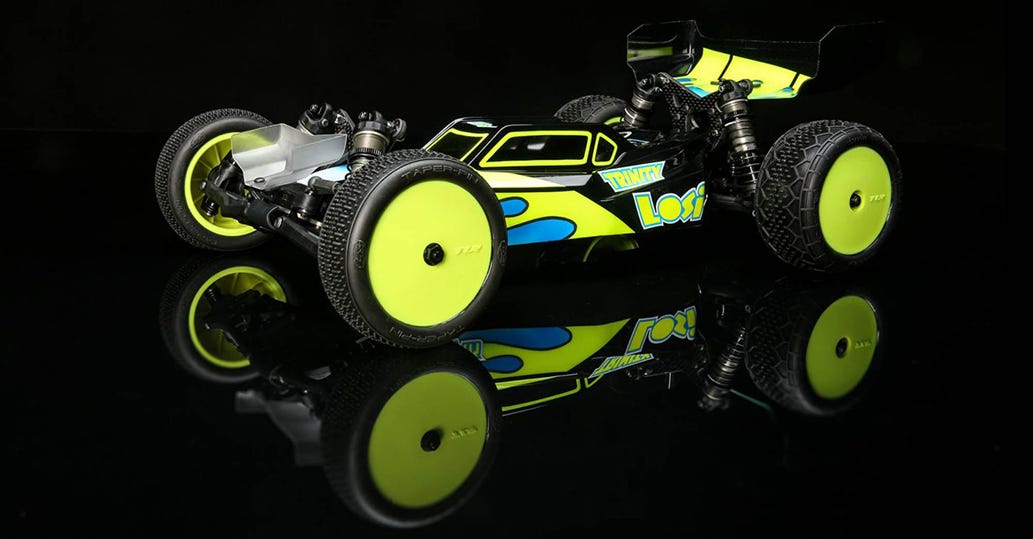 Team Losi Racing have paid tribute to the late Brian Kimwald who was a legend in the RC world. He drove for Losi a few years ago and had some tremendous success, becoming a world champion on multiple occasions. TLR have put the car in Brian's signature body, body shell scheme and wing, and placed it in a nice box with his signature on the front.
This fantastic new RC car is amazingly popular, so if you're interested in a new 2WD buggy that's at the cutting edge of performance, the TLR 22 5.0 DC Elite Kit is for you.
New Australian Made Nitro X Fuel

Those of you that may not be familiar with Nitro X fuel, it is an Australian made brand of fuel that is mixed out of Bacchus Marsh in Victoria using high-quality ingredients. Here at Modelflight, we are stocking the full range of Nitro X Fuel which includes everything from 1/8 buggy racing fuel to aircraft fuel to helicopter fuel to a basher fuel, all of which are available in two size options – 1L and 4L containers. We ship Australia wide (with a dangerous goods surcharge) which is a great option for RC enthusiasts that may live in a rural area or that don't have a local hobby shop.
If you're looking for a nitro fuel that maintains your engine well, has great performance and protection, and, is at an affordable price, Nitro X Fuel may be the fuel for you.
O.S. Engines R2104 Racing Engine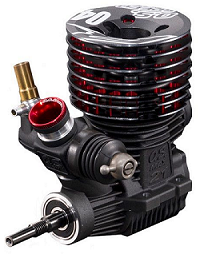 A brand-new product from OS Engines - the R2104 .21 size on-road engine for 1/8 scale racing. This motor is available as an engine only, or a combo, that includes a 2080 pipe and header setup. This is a fantastic option for those of you that compete in 1/8 scale on road racing and want a top-end race engine.
The R2104 Nitro Engine is available now at a fantastic price, and we urge those of you who are interested to head over to the product page and check this engine out as it is sure to sell fast and sure to rip the tracks up around you.
Build your 3D heli skills with the Blade 150 S
The new Blade 150 S is the perfect RC Helicopter for those aspiring 3D helicopter pilots. This isn't a beginner helicopter, but more of an intermediate to an advanced trainer. Not only is this RC heli capable of advanced level 3D manoeuvres, but it also includes SAFE technology with Self-levelling and Panic Recovery for pilots who have a grasp on flying a helicopter, are comfortable with hovering nose-first but want to move to a model where they can learn aerobatics.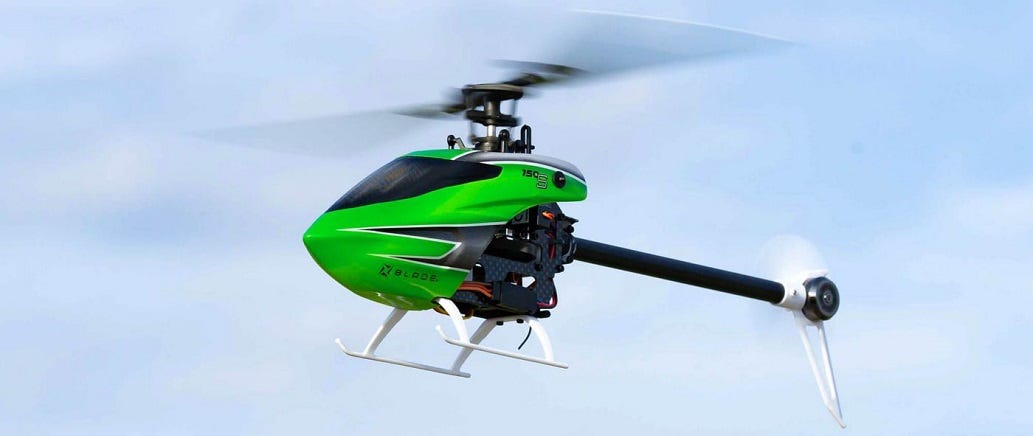 Blade's 150 S is great for flying in at a park, in your backyard, or even indoors at a netball style stadium. It has a carbon fibre main frame, oversized boom, and dual brushless motors. Available as a Bind-N-Fly, you will need to provide your own Spektrum radio system as well as a 450mAh 3 cell LiPo battery, and charger, then you just Bind your transmitter and you're ready to get up in the air and get practicing on your 3D manoeuvres.
Popular ultra-micro RC planes
We have received some popular RC planes this week, including the HobbyZone Champ and the E-flite UMX Timber. Although these are both ultra-micro RC planes, there are some differences which we will highlight so you can see which plane is better suited for your interest and skill level.
The HobbyZone Champ is an ideal aircraft for someone who is learning how to fly. It comes as Ready-To-Fly (RTF) with everything you need in the box including the aircraft, a transmitter, battery and charger. It is a 3-channel, so it doesn't have ailerons in the wing and your main role control is the rudder. The Champ's size makes it suitable to fly at a school oval, indoor netball court or basketball stadium, or in your own backyard if it's a reasonable size. It's very forgiving, easy to fly and great for someone who is wanting to get into the world of RC flying.

E-flite's ultra-micro Timber is slightly more advanced than the HobbyZone Champ and aimed towards an intermediate pilot or someone that has had an aircraft or two. It is available as a Bind-N-Fly meaning you will need to add a Spektrum transmitter, battery, and charger. This RC plane is a 4-channel model, so it does have ailerons in the wings, a rudder and elevator as well as a flap system making it capable of short take-off and landing. Paired with large tyres and suspension in the undercarriage, this RC plane soaks up rough terrain much better than the HobbyZone Champ would.
Both RC planes feature innovative AS3X and SAFE select technologies, which are fantastic for beginner pilots learning to fly and intermediate pilots who'd like a 'safety net'. AS3X is a three-axis gyro which works behind the scenes to help stabilise the plane in windy conditions, while SAFE select provides you with automatic self-levelling and three progressive flight modes so you can transition from beginner all the way to advanced with these model planes.
Whether you're in the market for a beginner aircraft or your second or third RC plane, be sure to check out these two popular RC planes - the UMX Timber and HobbyZone Champ.
Build your own RC Crawler with Cross RC
If you have an interest in building and personalising your own RC crawlers, Cross RC offer amazing products with scale detail that needs to be seen to be believed. These high-quality models are hardcore crawlers that have great performance. As they come in kit form, you will need to add your own electronics and obviously assemble them yourself.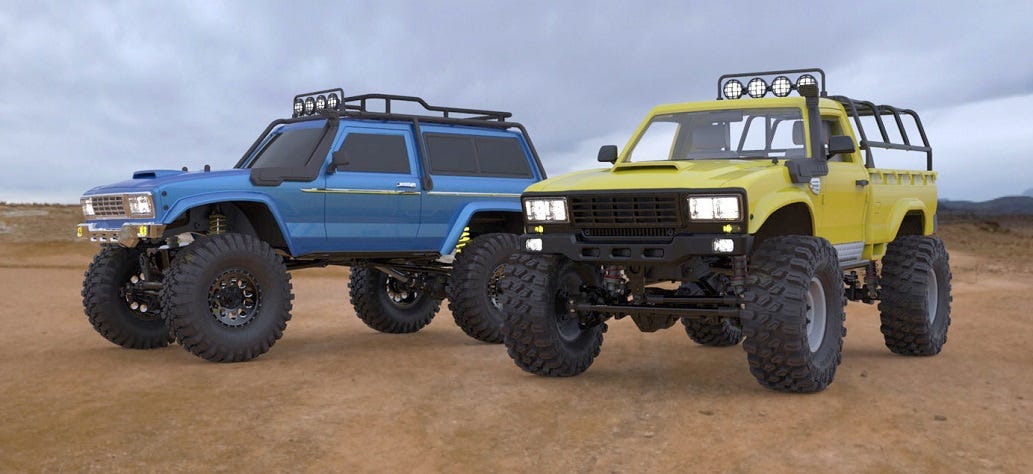 Cross RC's range features a variety of models including scale 4WD pick-up trucks, Utes, and military vehicles, from entry level all the way up to high-end market 6-wheel and even 8-wheel models. The lower range models include clear polycarbonate shells, while the higher-end models come with a hard body shell made of metal. Let your creativity take over with different colour schemes and effects – we have had some customers create some rusting effects on their models, so you can really put a personal touch into these Crawler's.
If this sounds like your you, click here check out our wide range of Cross RC crawlers we have available on our website; you won't be disappointed!
If you have any questions, please do not hesitate to contact our Customer Service Team on (08) 8186 4250.