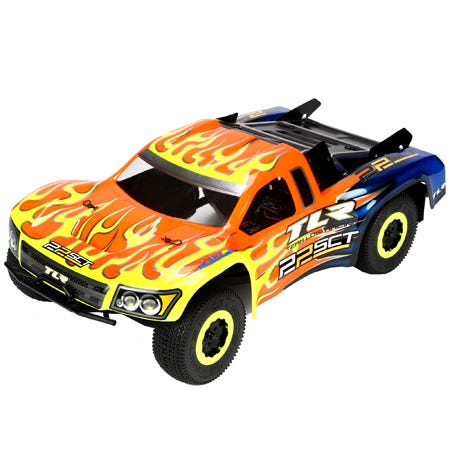 Following on from our previous blog post about
Team TLR/Modelflight's Andrew Gillot's
win on the weekend, we wanted to bring you some more RC car news from the 2013 Electric Modified Off-Road Nationals. In addition to the 2WD Modified competition in which Gillot claimed victory, the regional city of Mildura, Victoria also played host to a 4WD competition. In a series of thrilling races, Josh Pain claimed the winner's trophy after driving his Yokomo B-MAX4 II over three stage finals series. He managed to claim victory in the first two legs; an impressive result for Josh.  The other contenders who made it to the top-3 podium were Chris Sturdy and Matt Griffen respectively. Modelflight was able to capture all the excitement from these 4WD races in the below video, which was recently released on our YouTube channel: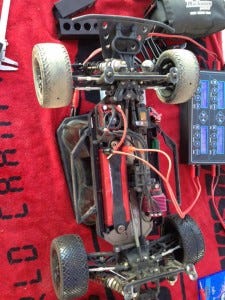 In the 2WD Stock competition, Team TLR/Modelflight's Jeff Primmer also achieved a podium finish. Jeff is one of Australia's most respected RC car racers and this event was the 20th National titles he has attended (that's 20 consecutive titles, by the way). Powering ahead with his TLR22, Jeff placed third in the competition. While he did have some opportunities during the finals to claim the victory, he was unlucky at the end of the day. The RC car racing, after all, was some of the closest spectators had seen in all the classes at the Nationals.
The final competition was for non-sanctioned 4WD short course trucks. We are pleased to report that Team TLR/Modelflight won the demonstration, with Ashley Peeler claiming victory with the new TLR SCTE 2.0 (pictured above). Ashley TQ'd and won the second and third legs of the A-Final to seize the victory. The Nationals were a very exciting RC car competition for everyone involved and Modelflight was proud to be a part of it. Stay tuned to our website for more information about RC events in your local area.