On a very warm December night a hardy and enthusiastic band of modellers attended the last indoor meeting of the year at ETSA Park. We were very lucky to have Chris Brislin in attendance to show off his skills with the new E-Flite UMX P3 Revolution, and for Hamish Scott to extract awesome performance from a Blade Nano CP S helicopter.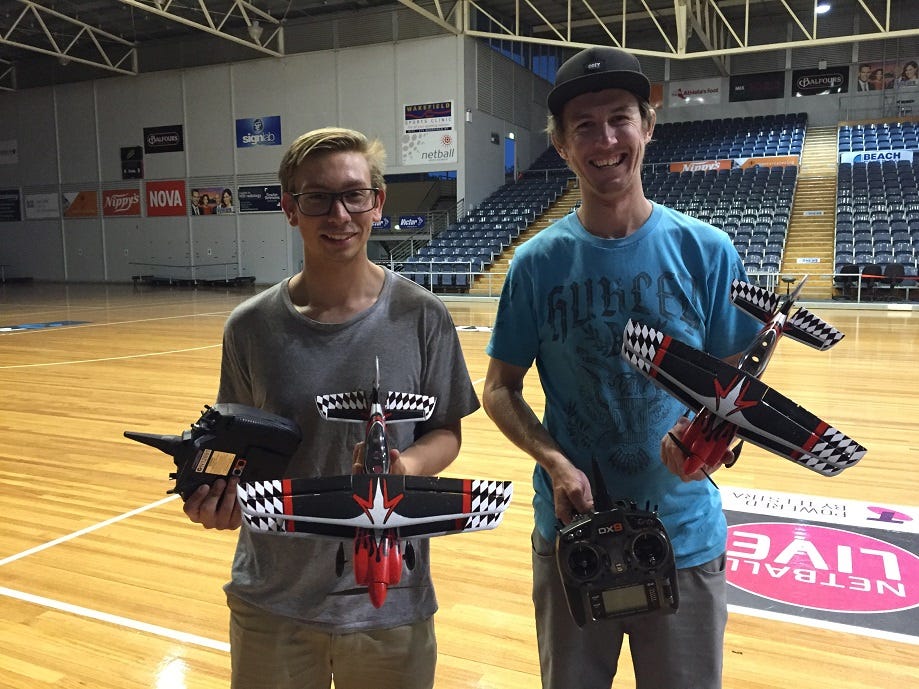 We also had the usual collection of micro warbirds and drones of several sizes. And it was great to see a Night Vapor floating around at slower than walking pace staying out of trouble above the faster flying models.
Meanwhile Shaun and Jarryd Jacobsen and Greg Leigh used their pylon racing skills to tear up the stadium at high speed and low altitude.
We will be back for more at ETSA Park in February on Thursday 18th with a slightly later starting time of 8:00PM.
We saw our first 250 size FPV Racer in December, will a few more venture out in 2016 ?
Next Indoor Flying sessions are:
Thursday February 18th 8:00 – 10:00
Thursday March 17th 7:30 – 9:30
$10 to fly and absolutely free to watch.