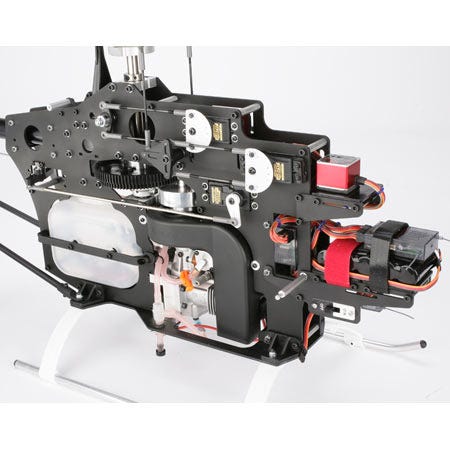 If you are the proud owner of a
JR RC helicopter
, you will probably be aware of the large range of parts that
JR
 have available for their models. At
Modelflight
, we strive to ensure that we have the latest and widest range of JR parts available. As a matter of fact, at the last count we had over 1400 different JR parts available! Given this broad range, we thought it would be wise to talk about how you can quickly and easily find the JR part/s you are looking for. On Modelflight's YouTube channel, Matt recently put this video together outlining how we can help you find JR helicopter parts. As Matt highlighted, one of the best places to start is with our online
Parts Finder
. This is a database that was introduced with our new website. There are two search methods with this database. Firstly, you can search for a part according to its code. For example, if you were looking for the Forza 450 brushless motor, you can search by the motor's code (JRH61865):
This will lead you to the correct motor:
The second option is to search by kit. For example, if you are looking for spare parts for the JR Vibe 50 NEX, you can select the brand "JR Heli" and the model "JR Vibe 50 NEX Helicopter Kit" from the drop-down menus, as shown in the image below:
By clicking on "Search Parts Database", you will be directed to a list of JR Vibe 50 NEX parts, as you can see below:
We are confident that you will find the parts you are looking for on our website. If this is not the case, please 
contact us via email
 or phone us directly on (08) 8186-4250. If you can quote the part number for us, we should be able to arrange delivery within 2-3 weeks. If you require the part urgently, please let us know and we will do our best to make special arrangements. We look forward to helping you find the JR helicopter parts you need at
Modelflight
.