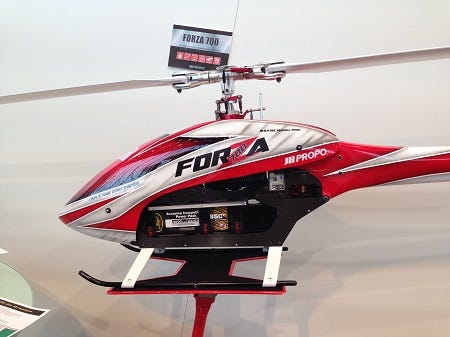 We are very excited to announce that JR will be releasing a new 700-size RC helicopter. The JR Forza 700 promises to be an exciting new addition to the range of helicopters at Modelflight. This new Forza has a boom and torque tube and is very lightweight. JR have designed this new model with a short mast for extreme 3D performance. The main blade grips and centre hub are also designed to be heavy duty.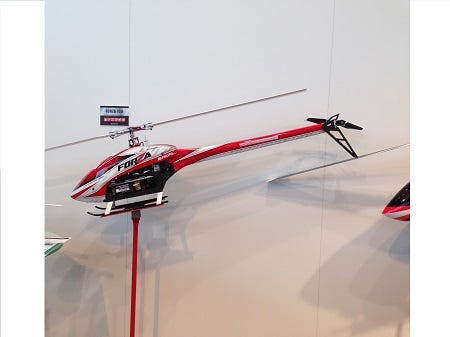 The frame of this remote control helicopter is similar to that seen in the JR Forza 450; offering a narrow, low-profile. It also comes with a shaft drive and 120°CCPM. The Forza 700 comes with 710mm main rotor blades and is 1332mm in length. Here are some other important specs:
Overall Height: 356mm
Overall Width: 210mm
Main Rotor Diameter: 1559mm
Tail rotor diameter 288mm
Gear Ratio 10.2 : 1 : 4.72 / 9.3 : 1 : 4.72
The new Forza 700 is coming soon to Modelflight, so be sure to stay tuned to our website for more information as it becomes available. In the meantime, check out the other new helicopter JR have announced - the Forza 450EX.