FPV Drone Racing
For Beginners

FPV stands for First Person View flying and puts you, the pilot, in the cockpit of your very own aircraft. This is the closest a person can get to flying without leaving the ground and comes in all shapes and sizes. It is achieved by attaching a camera to your platform with a video transmitter linked to it. This transmitter sends the video signal to a ground station, be it video goggles or screen, allowing the pilot to fly the aircraft from this video link.
FPV racing utilizes this same video link to navigate aircraft around a predetermined course that can be flown as a time trial, individually timed flights with the fastest time taking the win, or alternatively multiple aircraft flying at the same time with the first to cross the finish line taking home the checkered flag.

FPV Equipment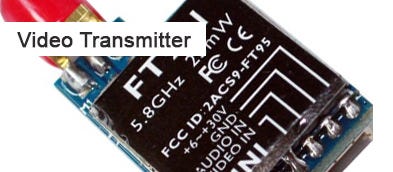 Video transmitters are most commonly operated on 5.8ghz. Under this frequency, the maximum legal power output is 25mW as found in the Helistar 25mW
FPV transmitter
. A video transmitters range can vary on the aerials receiving and sending the signal. Changing the stock shielded antenna for a cloverleaf or patch antenna can often increase range.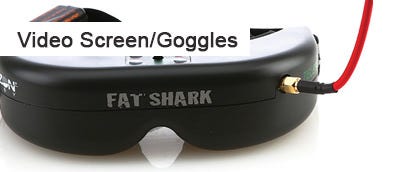 The video signal can be sent to either a pair of FPV goggles or a screen with a receiver attached, be it an internal or external receiver. External receivers, such as the Helistar AV receiver, can be connected to an external
screen
via an AV out. Alternatively, Helistar provide the option of a 7-inch screen with an inbuilt receiver.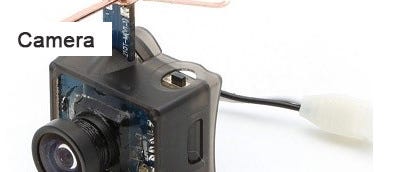 The FPV camera should have a relatively large field of view. This allows the pilot to see what is around him, opening up his horizon as opposed to flying with tunnel vision. The most common cameras used are surveillance cameras for their light weight and reaction speed to changes in lighting conditions.

FPV Racing Drone Options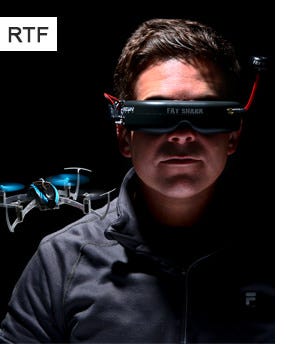 Ready to fly quads, such as the
Blade Nano QX FPV
and Blade Mach 25, come as a complete FPV and Quadcopter package leaving the pilot with nothing else to purchase and requires minimal, if any, set up. This is quite often the quickest and cheapest way to get into FPV racing but limits you to the equipment included in the package. Perfect for Beginner to Intermediate Pilots. RTF FPV Racing Drones include:
Aircraft
Transmitter
Goggles/Screen
Battery & Charger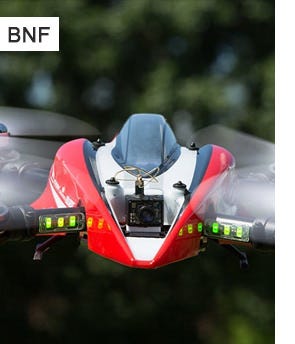 Bind and Fly quads, such as the Blade 200QX and Spedix BNF selection, come complete less the transmitter (we recommend Spektrum), FPV equipment and sometimes battery and charger. This allows the pilot to choose if a screen or goggles are to be used, the power output, frequency and brand of the FPV transmitter and which battery capacity, voltage and discharge rating is desired. Perfect for Intermediate to Experienced Pilots who likely have there own
Spektrum Transmitter
already to Bind with the quad.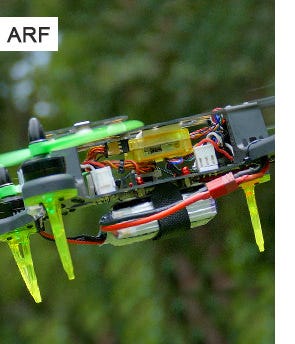 Almost Ready to Fly quad copters, such as the Spedix ARF selection, include the airframe, flight controller, motors, electronic speed controller (esc's) and propellers in the box but requires assembly of the components. You will need to provide your own transmitter, battery, charger, FPV gear and DSM2/DSMX satellite receiver to complete these packages. These systems usually come as individual components to be assembled by the pilot. Perfect for Intermediate to Experienced Pilots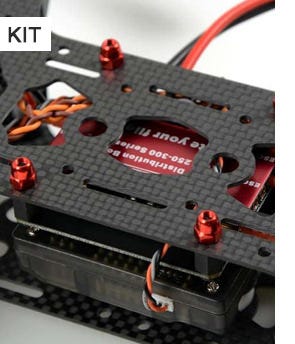 Kit form quads
are the most customizable systems available to purchase. These quad copters typically come as airframe only and require the user to purchase and attach all required electronic components. These components include the following:
Frame
Motors
Electronic Speed Controllers
Flight Controller
Power Distribution Board
FPV Quadcopter racing is fast, fun and full of excitement and adrenaline. It gives you a perspective you can't obtain from anywhere else and wont break the bank. It ranges from micro indoor models to larger outdoor models and caters for everyone.