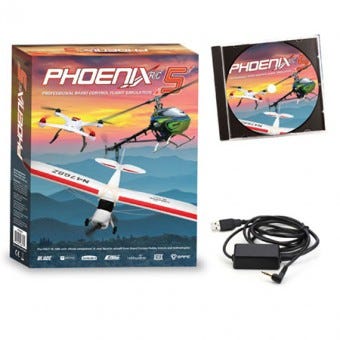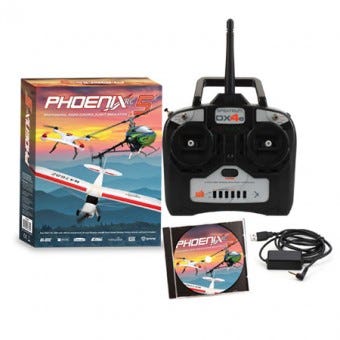 The recent Nuremberg Toy Fair 2014 introduced an outstanding range of new RC products. Beyond the physical RC cars, planes and helicopters, though, there was one new addition in the virtual RC world. Runtime released Version 5 of their flagship Phoenix Flight Simulator. This is an exciting release for all RC pilots. Runtime have always been renowned for their high quality and realistic simulation programs and Phoenix Version 5 builds on this solid foundation.
Some of the innovative new features in this version include the ability to create your own models. You can import 3D geometry definitions from almost any 3D design program and fly them within the many landscapes that come with the Phoenix software. You can even share these new designs online. Additionally, Runtime have updated the model editing options, so you can completely control each model's flight characteristics in detail.
The Phoenix Flight Simulator comes with hundreds of RC models and a wide range of flying sites. Nevertheless, if you feel the need to expand your horizons, Runtime will be releasing additional scenery and aircraft as they become available. These updates will be available to download for free - no expansion packs will be required.
Speaking of expanding horizons, this flight simulator will include the InfinityScape 3D landscape generator, allowing you to fly beyond the horizon over stunning, constantly-changing terrain. It is the closet thing you will ever experience to real flying. So, if you are a new RC pilot and are keen to learn the ropes before hitting the field, the Phoenix Flight Simulator is a great investment. Alternatively, you may be a more experienced pilot who wants to virtually practice flying a new model before taking off on the field.
Irrespective of your circumstances, you will find that Version 5 of the Phoenix Flight Simulator will provide you with realistic physics, stunning landscapes and a broad range of RC models. This software is coming soon to Modelflight, so visit our website today to find out more.
Click here to visit our page on the Phoenix Flight Simulator Version 5.