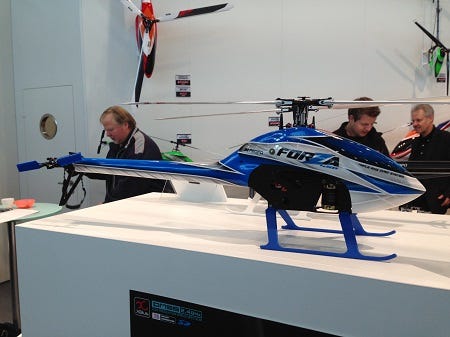 There is exciting news for RC helicopter fans with the announcement of the JR Forza 450EX 2014. As the name suggests, this is an update of the original Forza 450, which was JR's first 450-size helicopter. The key feature of this new Forza is that it is designed to accomodate a 6-cell (6S) LiPo battery. This is going to be quite a power boost. The original Forza could fit a 3-cell (3S) 2200-2500mAh LiPo battery, so the new EX version is going to deliver excellent performance.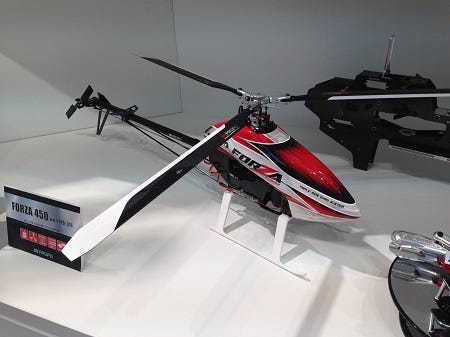 The new JR Forza 450ex comes with belt drive and 120°CCPM. You will also receive 357mm main rotor blades. Here are some other specs that we currently know:
Overall Length: 670mm
Overall Height: 208mm
Overall Width: 112mm
Main Rotor Diameter: 795mm
Tail Rotor Diameter: 165.5mm
We will keep you all posted as more information becomes available, but on initial details alone, this is going to be a great remote control helicopter. It is coming soon to Modelflight, so keep an eye on our website for its arrival. In the meantime, check our our blog post on another new JR Helicopter that was announced at the Nuremberg 2014 Toy Fair - the Forza 700.
UPDATE: You can now receiver a notification of availibility and have more informations about the new JR Forza 450 EX. The 2014 Forza should be available late May.