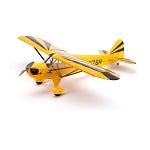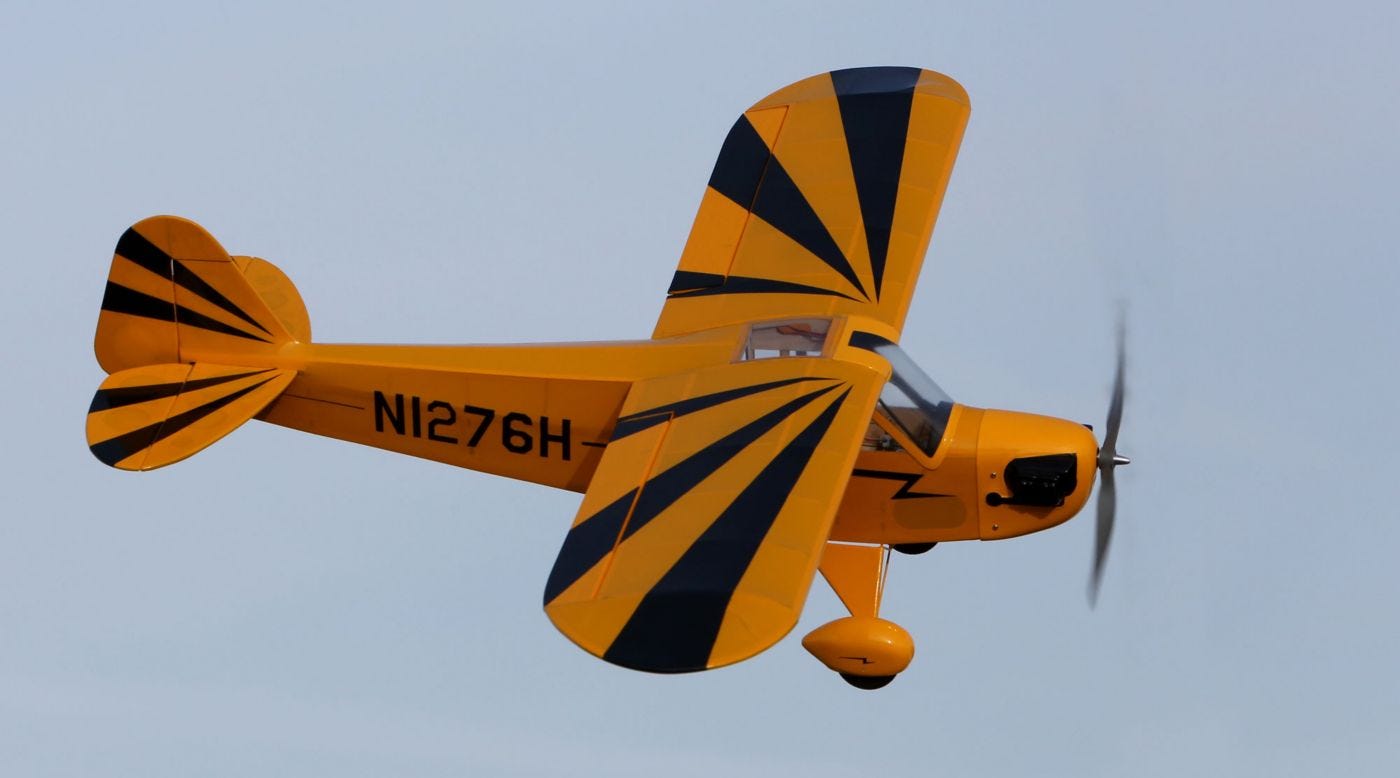 The Striking E-Flite Clipped Wing J3 Cub
Aerobatic skill and great scale design - the Clipped Wing J-3 Cub 250 is an exciting new release from E-Flite. You may already be familiar with E-Flite's original J-3 Cub. This one is slightly smaller, but still has much to offer. It is constructed from balsa and plywood, which gives you a lightweight, yet durable structure. As you would have noticed, the Cub comes with a bright Hangar 9 UltraCote ParkLite trim scheme, which really makes this model a stand-out. E-Flite have also ensured that the proportions of the model accurately reflect that of the full-size Piper Cub. While we are on the topic of scale, we should note the great details of this plane. For example, it comes with a painted cowling featuring engine detail. There are also exposed cylinder heads which allow for better cooling, in addition to air intakes on the front of the dummy cylinders. Another homage to original Cub can be seen in the streamlined wheel pants, with a covered wire landing gear.
E-Flite Excitment
Some of the other features of this E-Flite RC plane include a clear windshield and side windows. The tail surfaces also come with hinged control surfaces. There is also a large magnetic battery hatch, which will allow you to easily install and access the electronics. The Cub comes with a complete hardware package and a steerable tailwheel. We should note that this plane comes almost-ready-to-fly, so there are several items you will need to complete the model (for your reference, we have a list of recommendations on our website). The plane has been designed to accomodate the E-Flite Park 250 motor. This brushless motor will definitely give you the power you need to experience all that this plane has to offer. The J3 Cub is a great choice if you are a fan of scale planes or you are looking for a park flyer that makes a bold statement!
Learn more about the E-Flite J3 Cub.