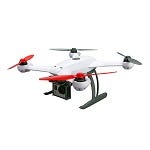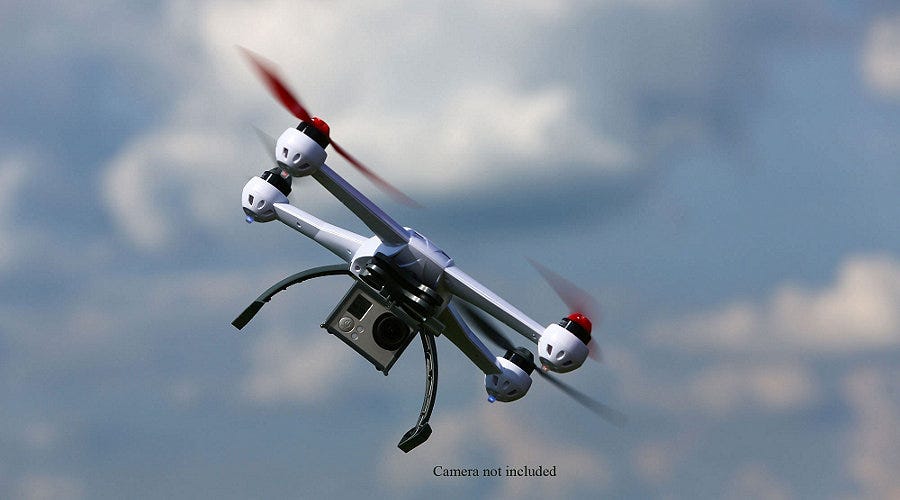 The Blade 350 QX Reborn
The original Blade 350 QX was a game-changer. An easy-to-use RC quadcopter that could accomodate a GoPro camera, the 350 QX was met with great fanfare. Today, we are thrilled to announce that the latest version of this quad is now available at Modelflight. The Blade 350 QX2 retains all the great features of its predecessor while offering a whole new level of functionality. The drone comes with the Firmware 2.0 software pre-installed. The GPS and compass features have also been improved. Blade have made the radio frequency link more robust to give you greater reliability in the air. There is also a new battery tray, which is designed to accomodate the included 3S 3000mAh LiPo. This battery will give you much longer flight times and the full-range receiver has also been improved.
A Great AP Quadcopter
If you are keen to do some aerial photography and filming, you will be glad to hear that there is a new anti-vibration camera mount included with this model. The mount is designed especially for the GoPro Hero 3 and Hero 3+. As mentioned, this new quadcopter retains some of the great features of the original and one of these features is multiple flight modes. The three different flight modes in the QX2 will allow you to achieve the level of functionality you require for your purposes. This includes the SAFE Circle and Return Home options. Irrespective of whether you want solid stability for filming or a more maneuverable aerobatic mode to make the flying experience more exciting!
This quad comes ready-to-fly with everything you need in the box. This includes a Spektrum DX4 transmitter. There is also a Bind-N-Fly version available if you would prefer to use your own transmitter. Regardless of your choice, you will find that this new and improved Blade 350 QX2 will deliver outstanding performance. It is now available from Modelflight, so visit our website today to find out more.
Read more about the Blade 350 QX2.