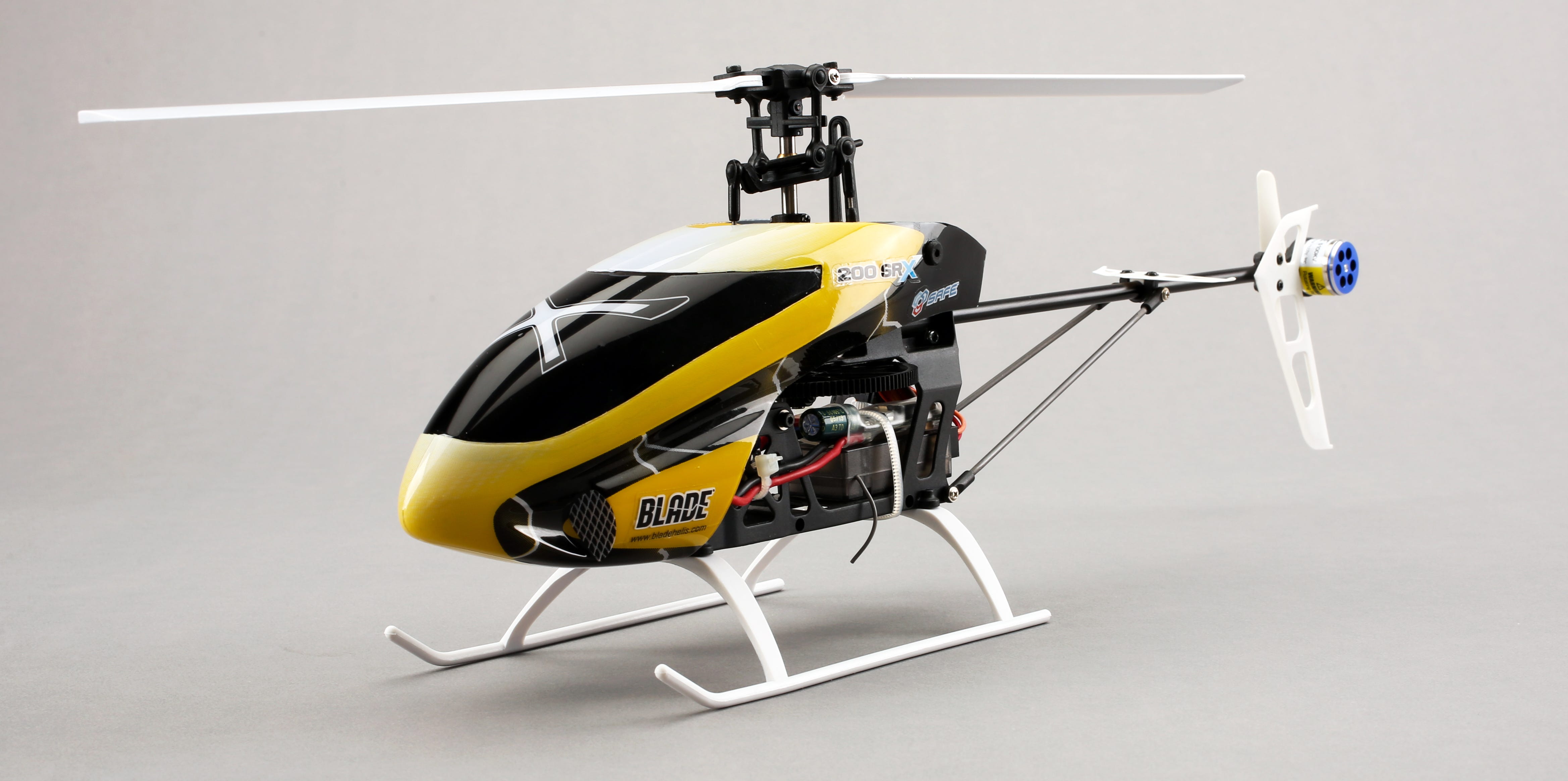 We are thrilled to announce this exciting release from Blade helicopters. The new Blade 200 SR RC helicopter is the ideal choice for beginner pilots. Equipped with SAFE Technology, learning to fly remote control helicopters just became much easier. This technology has already been seen in Blade's RC quadcopter range, including the Nano QX, 180 QX and 350 QX, but this is the first time SAFE has been included in an RC helicopter.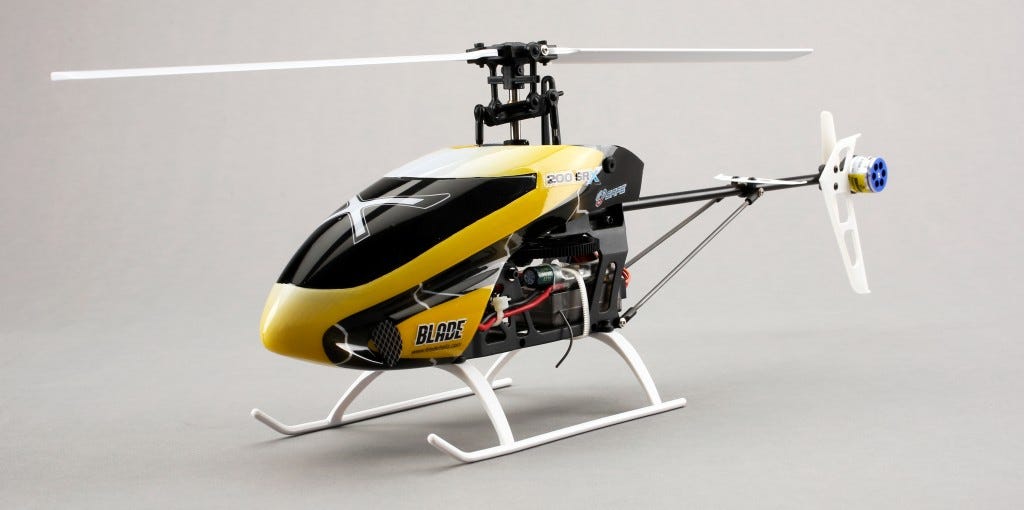 This gives the 200 SR broad potential. If you have never flown an RC helicopter before, no worries! SAFE Technology gives you great stability in the air. You will feel like you are flying a coaxial helicopter rather than a single rotor model. Additionally, this Blade RC helicopter comes with the popular Panic Mode. If you encounter any trouble while flying, you can simply let go of the controls and the helicopter will automatically return itself to a stable position in the air.
As you develop your skills as a pilot, you can lower the level of stability to make the 200 SR more maneuverable. Similar to other models with SAFE Technology, you can also switch to an Agility Mode, allowing you to perform loops and rolls. This RC helicopter can essentially grow with you as your abilities develop.

The 200 SR comes with brushless main and tail motors, giving you plenty of power in the air. You also have the choice of a ready-to-fly (RTF) version with a 5-Channel radio or a Bind-N-Fly (BNF) model. If you are looking for your first RC helicopter, or a second helicopter that can be flown outdoors, the 200 SR is an outstanding choice. It is coming soon to Modelflight, so visit our website today to find out more.
Visit our page on the Blade 200 SR.