Blade Inductrix Switch RC Drone, RTF, No Longer Available
The Blade Inductrix Switch is truly one of the most unique and innovative products on the market, bridging the gap from air to land and even water with one unique design, quickly turning your drone into a hovercraft.
Looking for spare parts or upgrades?
Unique design Hovercraft and Drone, switch easily between modes, land and air all in one
Moulded plastic body makes crashes worry free
Easily upgradeable
In Drone mode, SAFE Technology makes flying easy for the beginner pilot
2.4GHz Blade MLP4DSM 4CH Transmitter
Factory fitted programmable LED lights
RC drone or hovercraft? Why not both!
The fresh and innovative idea of the Blade Inductrix Switch builds from the successful Inductrix platform, utilizing a one of a kind snap together design that quickly transitions your drone into a hovercraft, quite literally two vehicles in one small package! When operated in hovercraft mode the craft is capable of driving on multiple surfaces and all it takes is a simple stick command to transform into a flying drone. It takes mere seconds to physically convert between hovercraft and drone with absolutely no wiring changes required. The frame is made from a durable placing and the EPP foam skirt is capable of taking plenty of punishment, this makes for worry-free flights and drives. The factory fitted LED lights and completely programmable and give you the option to change up the colour and be different from your mates. The Blade Inductrix switch drone has everything you need to go flying included in the box, no tools required, simply charge the included battery and go flying/driving!
Utilizing a snap-in modular design the Blade Inductrix Switch transitions between modes super-fast. No tools are required to change from hovercraft to Drone mode and you don't even need to unplug the battery. You perform a basic stick command on the controller to swap from Hovercraft to drone mode and the LED on board will notify you which mode the craft is in.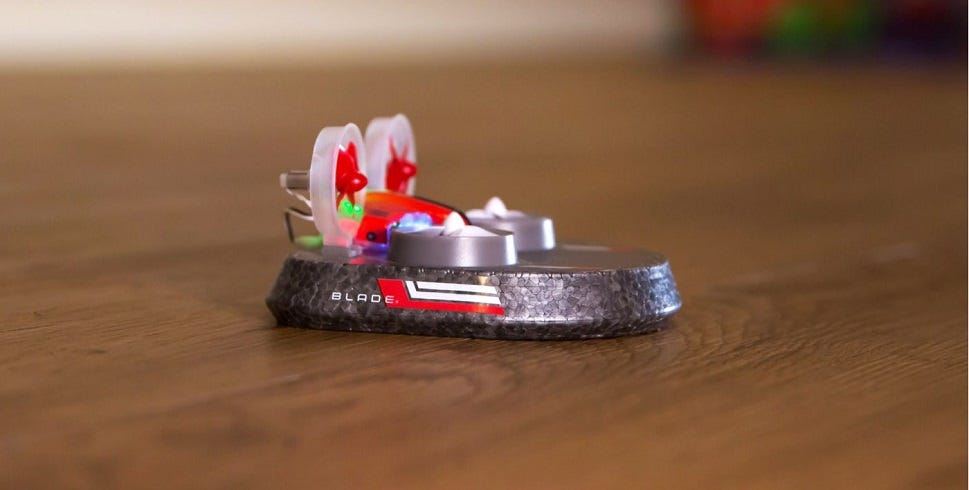 The Blade Inductrix Switch has an efficient design to allow air to easily fill the hovercraft pillow for smooth gliding action across multiple surfaces including carpet, concrete, asphalt, dirt and much more. The Moulded pillow has a round nose to help stop the craft getting stuck against the wall, simply add left or right power and you can get yourself out of most predicaments. In drone mode, even the smallest indoor area is a perfect playground. Using the factory fitted programmable LED's you can customize the colour with a basic stick command which is perfect for being different from your friends when flying together
Durable whether you crash from the sky or on the ground
A moulded EPP foam skirt provides superior durability when you eventually crash and bump into walls and other objects. The EPP foam's anti-dent properties mean that the skirt will stay looking like new for a long time.
The rigid moulded plastic drone frame of the Blade Inductrix Switch is super durable and is made to take those bumps and crashes that come along with the fun world of drone flying. The all-new removable ducts make it easy to swap one out without having to replace the whole frame!
The electronics have received a full conformal coating to protect them from water and make this craft splash proof in either drone or Hovercraft mode. The Blade Inductrix switch hovercraft will float on the water with ease and will quickly zip across calm water, even if you manage to flip it over!.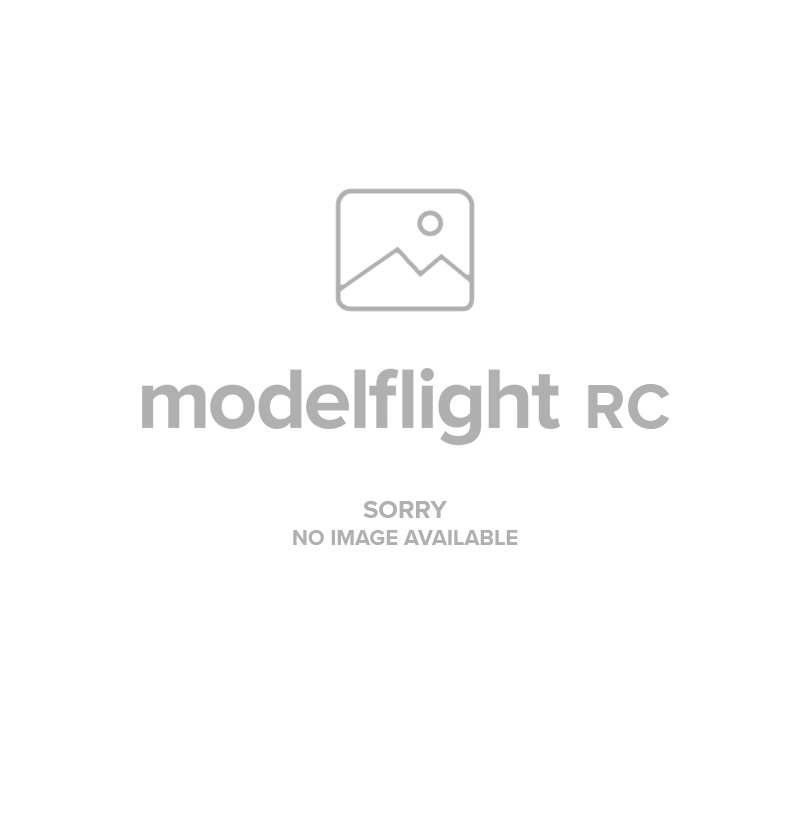 SAFE Technology for beginners
Drone Mode has SAFE technology to assist in flight for beginner pilots. Angle flight mode will give the user self-levelling while bank angle limits help keep the craft stable and easy to fly. In hovercraft mode you have one stick mode: this gives full control of pillow and control motors on the single stock for simple hovercraft piloting. Two stick mode offers dual stick control placing pillow and control motors on separate sticks for greater maneuverability for the intermediate to advanced user.
Turn it into FPV
Up front on the moulded foam skirt, there is a dedicated mounting area for the optional FPV camera setup, this allows you to jump into the cockpit of this wild little craft and drive over a variety of surfaces. The included on-screen display with the optional FPV camera means that vital data like battery voltage, video frequency/channel and call sign can be displayed right onto your screen. Changing the video frequency right from the OSD or even on the stock transmitter is easily done using a selectable switch.
Turn your Blade Switch into an RC plane
Transform your hovercraft into an RC plane with the Switch Air Wing, USB-interface multi-rotor programmer and hook and loop to attach pods with a simple firmware upgrade.
Nothing! Everything is included.
Type

Multirotor

Gross Weight

38g

Length

119mm

Motor Size

6mm

Kit/ARF/RTF

RTF

Rotor Blade Length

30mm

Recommended Environment

Indoor/Outdoor
All product manuals are provided by the manufacturer, If you don't find the manual or information you are looking for, contact our experts for help.